Handmade Leather Ren Faire Boots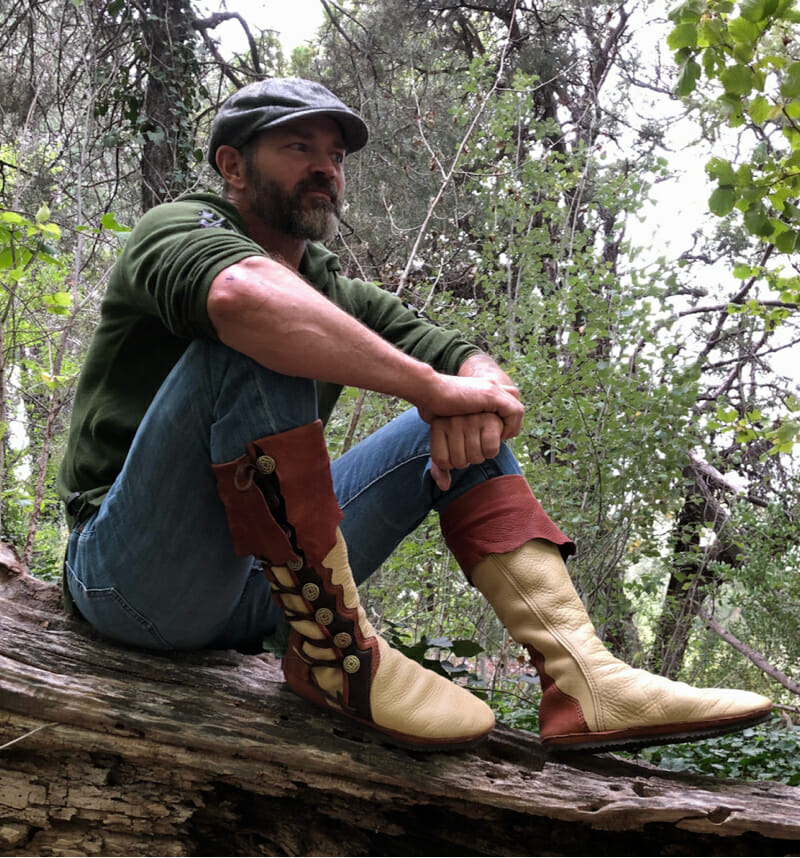 Our handmade leather renaissance boots are custom designed and individually fitted. Each renfaire boot uses the highest quality top grain buffalo and bullhide, two of the finest leathers still tanned today in the USA. We also feature a removable cushioned insole and a selection of flexible Vibram outer soles for optimum comfort & durability.
We offer a wide variety of both men's renaissance boots and women's renaissance boots, made to fit your foot. These boots are perfect for people who enjoy attending renaissance faires or just want to add a little flair to their wardrobe every day!
Renaissance faires are a great place to meet and greet. And what better way to do so than in a pair of our custom made leather boots. Our medieval style renaissance boots boast the finest quality leathers, individually fit, and our own removable cushioned insoles. They're waterproof too so you can be ready for muddy conditions.
Our boots have appeared at renaissance faires around the world including:
Texas Renaissance Festival
Koroneburg Old World Festival in California
Socal Ren Faire
Northern California Renaissance Faire
Boots We're Particularly Proud Of.
Black Raven Moccasin Boots
"We can not thank Nathan enough for his great craftsmanship and care he puts into his work. He called us a couple times to make sure everything is correct before he starts. We truly love them and are having more made to match other Ren Faire outfits. Once you start wearing them you don't want to take them off and we get praise on them everywhere we go!"​
Own a personalized work of art.
Check out our selection of handmade leather moccasin boots